COVID-19 Corona Virus / Effects on our business processes
Dear Sirs,
As already communicated on 13 March 2020, the Corona Virus (COVID-19) pandemic is affecting our operations to a considerable and increasing extent. Despite all adversities, we have so far succeeded in meeting our delivery obligations to you.
Unfortunately, as of today, there is an interruption in the supply from India, which affects the whole of India, but of course also our Indian production of epoxy resins. Please find following statement of our parent company Aditya Birla / Grasim in italics below:
Re: Force Majeure event and impact on our supplies from Grasim Industries –Vilayat, India plant.
With reference to your pending orders from Grasim Industries, Vilayat plant, we would like to inform you as under
As you are aware, the entire world is presently under the threat of a global health emergency namely the Corona Virus (COVID-19), which has not only impacted human lives but also manufacturing of goods, services, transportation of persons and materials globally. The World Health Organisation has declared it as pandemic. India is also combatting the threat posed by this virus to public health and safety of its citizens right now. Stopping the spread of this deadly virus is Indian Government's utmost priority for which it is issuing restrictions on the movement of people and operations of industries.
We refer to the notifications issued by Ministry of Home Affairs Government of India no. 40-3/2020-DM-I(A) dated March 24, 2020 read with Guidelines issued as Annexure to the aforesaid notification. The Government of India has directed all factories and various commercial shops and establishments to be closed for a period of 21 days from 25.03.2020 up to April 14, 2020. We being responsible corporate citizens are committed towards the health and safety of our employees including their families and are taking all steps necessary for ensuring their wellbeing.
With this Government notification, our operations and movement of employees and materials also will be impacted adversely during this period and thereafter. Despite our best efforts, we may not be able to fulfil our obligations under the Contract/PO. In accordance with the contract terms, we are notifying you that a 'Force Majeure' event has occurred under the Contract/PO with you and the same is beyond anyone's control or anticipation and without any liability on us. We anticipate some or significant delays in delivering the products to your locations considering the lock down period is now declared by the Government of India up to April 14, 2020.
We assure you that we are putting our best efforts to minimise the impact, but given the circumstances and the restrictions which are coming into play on a daily basis, we will be unable to avoid the delays until we are allowed to reopen our factories.
We will be constantly in touch with your team and provide regular updates about the Force Majeure event and the impact on our obligations as soon as we have further visibility and information in this regard.
Kindly acknowledge receipt of this communication.
Please find here the original documentation.
Rest assured that we at CTP AM monitor our orders very carefully and make every reasonable effort to keep delays or failures to a minimum and to avoid interruptions in the supply chain.
We distribute the available products on a fair and reasonable basis. We will monitor and adjust the allocation of available products if and when product availability changes.
CTP AM apologizing for any inconvenience or disruption this may cause to your own production operations. We appreciate your patience in these difficult times.
As already described in the previous information of March 13th, CTP Advanced Materials GmbH together with the parent company Aditya Birla is taking all necessary security measures to protect the employees, business partners and service providers. We actively avoid risks of infection, in accordance with the authorities and refrain from all direct contacts which are not absolutely necessary.
We will keep you informed of further developments and continue to meet our delivery obligations as far as possible under the current circumstances.
Should you have any immediate questions, please get in touch with your known contact persons.
Thank you for your understanding.
Dr. Thomas Dahlems
Managing Direktor
CTP Advanced Materials GmbH
Latest update March 26th, 2020
Why CTP Advanced Materials GmbH
"Time is money!" – Who doesn't know this saying? It applies to the development of new solutions as well as to day-to-day business.
To save time and money, you have to act in a flexible, quick and competent manner. For this you need partners who understand and design their business model accordingly. CTP Advanced Materials GmbH is the perfect example.
With our CeTePox® products, you can quickly find custom solutions for your requirements. CTP Advanced Materials GmbH is not only capable of offering you custom-made solutions, it is also an essential part of our business philosophy.
We stand for reliability and continuity. Our employees are committed to helping you with your concerns and to offer you an excellent customer service experience.
We look forward to being your business partner!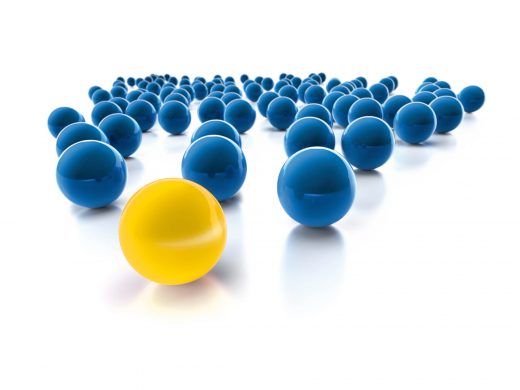 About CTP Advanced Materials GmbH
Since its foundation in 1993, the CTP Advanced Materials GmbH (originally CTP Chemicals and Technologies for Polymers GmbH), located in the Rhine-Main area in Rüsselsheim, has been specialized in the development and production of epoxy hardeners and modified epoxy resins.
We are a company with innovative strengths and an excellent service that is very close to its customers and offers creative solutions. 
A close collaboration with our customers, from product idea to serial production, is a challenge that we love to take on.
Our innovative CeTePox® products are essentially solvent-free and serve as starting and intermediate products for coating material manufacturers. Our customers are mainly active in the field of concrete and steel protection. In connection with our supporting service, our products are used in particular for the protection of civil engineering structures, as industrial floor and water protection coating. Additionally, they also function as a basis for adhesives, mortar and putty and can be used as a metal corrosion protection.
Founded in 2004, CTP Advanced Materials GmbH (now part of the new CTP Advanced Materials GmbH) in Duisburg has many years of experience in the fields of fibre composites, casting and adhesive applications. 
Our portfolio includes innovative epoxy systems for the manufacture of rotor blades for wind turbines, automotive manufacture and cast resins for mineral cast beds for machine tools and electrical insulation materials.
Our vision
We always strive to come up with the best-possible ideas. This is something, we are committed to every day.
CTP Advanced Materials GmbH is a successful provider of epoxy resin products for the use in construction, industry, composites and electrical engineering.
A dynamic product range adapted to the market and customer requirements, flexibility in production and logistics as well as a close collaboration with our customers, from first consultation to business transaction, are at the heart of our business policy.
We are convinced that the optimization of these factors is the basis of our success as well as the success of our customers!
CTP Advanced Materials GmbH aspires to be a competent partner in the development and manufacture of epoxy resin systems for fibre composites, adhesive and casting applications for our customers, with whose help they can offer efficient products in the fields of wind turbines, automobile manufacture, tool making and electrical engineering.
We therefore strive to establish sustainable long-term partnerships with our customers and suppliers.
We want to underpin and expand our position as an important provider of epoxy resin systems by providing innovative, environmentally friendly and economical solutions to problems within our areas of expertise.
Our successes do not make us complacent but motivate us to constantly work on growing and improving ourselves in all aspects of our work to offer even better forward-thinking solutions in the future. Knowing that these goals can only be achieved with committed and motivated employees, we in turn support them in their own professional interests wherever possible.
Expertise
Innovations in research and development are the answer to the demands of our time.
We are your competent partner! From product idea to serial production, we offer you efficient solutions to your current technical problems. A challenge that CTP Advanced Materials GmbH is happy to take on.
Our employees have many years of extensive experience with the technologies used for fibre composite production as well as with the necessary customized epoxy systems. Our knowledge of the fibre-matrix interrelation is particularly important. 
From a chemical point of view, we deal with cold- and fast-curing 2-component epoxy resin systems made from amine hardeners, e.g. based on modified aliphatic or cycloaliphatic polyamines or Mannich bases and modified EP liquid resins. 
We also offer flexibilisers based on blocked polyurethanes and suitable amine hardeners as well as internally flexibilised amine hardeners that are suitable for making EP systems more flexible. Another focus area of our company is the development of environmentally friendly, water-dilutable epoxy hardeners and resins.
The cast resin systems for mineral cast parts for mechanical engineering and the casting of electrical insulation parts such as transformers, insulators and switches have proven to be very successful with our customers and meet all necessary certifications and specifications.
Our new products are developed in a state-of-the-art research laboratory in Rüsselsheim and in our branch in Duisburg.
We also use independent laboratories and testing facilities. This gives us direct access to all relevant analytical methods. In particular, it helps us to carry out important application-oriented product tests that deliver results for the respective substrate according to current test standards, which enables us to develop our products in a practical and contemporary manner.