Wind Turbine Blade Manufacture 2020
AMI – Conference
07. – 09.12.2020
Düsseldorf, Germany

Why CTP Advanced Materials GmbH?
Because "Time is money!"
In order to save time and money, every company must operate in a flexible, quick and in a competent manner. Therefore, you need partners who understand your business and design their business model accordingly. CTP Advanced Materials GmbH is accomplishing this.
Our company stands for reliability and continuity. Our employees are committed to help you with your concerns and to offer you an excellent customer service experience.
Our brands – CeTePox® and Epotec® – offer various solutions for your needs. Furthermore, we offer you customized solutions satisfying your requirements, what is the core of our business philosophy.
We look forward to be your business partner!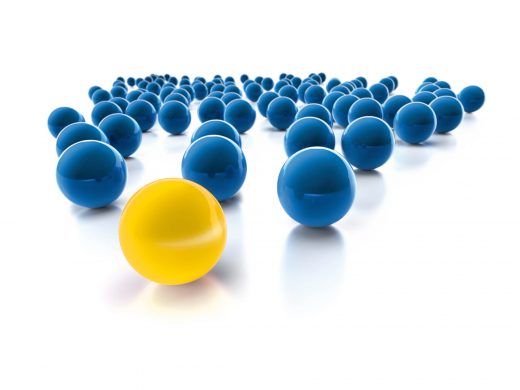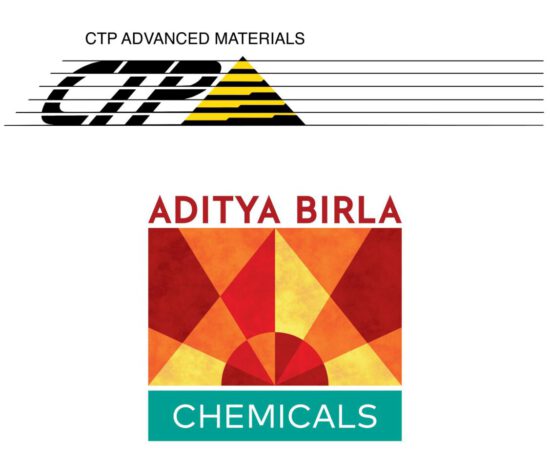 CTP Advanced Materials GmbH & Aditya Birla Chemicals – Advanced Materials
Since its foundation in 1993, the CTP Advanced Materials GmbH (originally CTP Chemicals and Technologies for Polymers GmbH), has been specialized in the development and production of epoxy hardeners and modified epoxy resins.
2019 the company became part of the Aditya Birla Group (Aditya  Birla Chemicals – Advanced Materials) entirely.
Aditya Birla Chemicals is primarily into the manufacturing of Epoxy resins in liquid, solid, solutions, blends and multifunctional forms as well as reactive diluents. 
These products are branded as CeTePox® and Epotec® products.
Various systems are synthesized, customized and developed to address various high functional requirements of Automotive, Coating, Construction, Composite, Electrical & Electronics Industries. 
Manufacturing facilities are located at Vilayat (India), Rayong (Thailand) and – having CTP Advanced Materials GmbH as subsidiary – in Rüsselsheim (Germany). These are supported by Application Development Centers at Navi Mumbai (India), Rayong (Thailand) and in Rüsselsheim (Germany) also.
Consequently, we were able to expand our product range, serving nearly any kind of business. We gained by human resources with respect to R&D as well as by production capabilities. This enables us to provide an even better customer service than before and to serve customers worldwide.
We are committed to create value for our customers by providing customized products and solutions, development of new products and applications, and process-improvement.
We believe in enhancing and realizing the full potential of our organization, teams and individuals. Our purpose of 'Chemistry for a Greener World' imbibes our businesses with the belief that our products, supply chains and solutions will continue to be environmentally friendlier, safer and socially responsible.
Our vision
We always strive to come up with the best-possible ideas. This is something, we are committed to every day.
CTP Advanced Materials GmbH is a successful provider of epoxy resin products for the use in construction, industry, composites and electrical engineering.
A dynamic product range adapted to the market and customer requirements, flexibility in production and logistics as well as a close collaboration with our customers, from first consultation to business transaction, are at the heart of our business policy.
We are convinced that the optimization of these factors is the basis of our success as well as the success of our customers!
CTP Advanced Materials GmbH aspires to be a competent partner in the development and manufacture of epoxy resin systems for fibre composites, adhesive and casting applications for our customers, with whose help they can offer efficient products in the fields of wind turbines, automobile manufacture, tool making and electrical engineering.
We therefore strive to establish sustainable long-term partnerships with our customers and suppliers.
We want to underpin and expand our position as an important provider of epoxy resin systems by providing innovative, environmentally friendly and economical solutions to problems within our areas of expertise.
Our successes do not make us complacent but motivate us to constantly work on growing and improving ourselves in all aspects of our work to offer even better forward-thinking solutions in the future. Knowing that these goals can only be achieved with committed and motivated employees, we in turn support them in their own professional interests wherever possible.
Expertise
Innovations in research and development are the answer to the demands of our time.
We are your competent partner! From product idea to serial production, we offer you efficient solutions to your current technical problems. A challenge that CTP Advanced Materials GmbH is happy to take on.
Our employees have many years of extensive experience with the technologies used for fibre composite production as well as with the necessary customized epoxy systems. Our knowledge of the fibre-matrix interrelation is particularly important. 
From a chemical point of view, we deal with cold- and fast-curing 2-component epoxy resin systems made from amine hardeners, e.g. based on modified aliphatic or cycloaliphatic polyamines or Mannich bases and modified EP liquid resins. 
We also offer flexibilisers based on blocked polyurethanes and suitable amine hardeners as well as internally flexibilised amine hardeners that are suitable for making EP systems more flexible. Another focus area of our company is the development of environmentally friendly, water-dilutable epoxy hardeners and resins.
The cast resin systems for mineral cast parts for mechanical engineering and the casting of electrical insulation parts such as transformers, insulators and switches have proven to be very successful with our customers and meet all necessary certifications and specifications.
Our new products are developed in a state-of-the-art research laboratory in Rüsselsheim and in our branch in Duisburg.
We also use independent laboratories and testing facilities. This gives us direct access to all relevant analytical methods. In particular, it helps us to carry out important application-oriented product tests that deliver results for the respective substrate according to current test standards, which enables us to develop our products in a practical and contemporary manner.